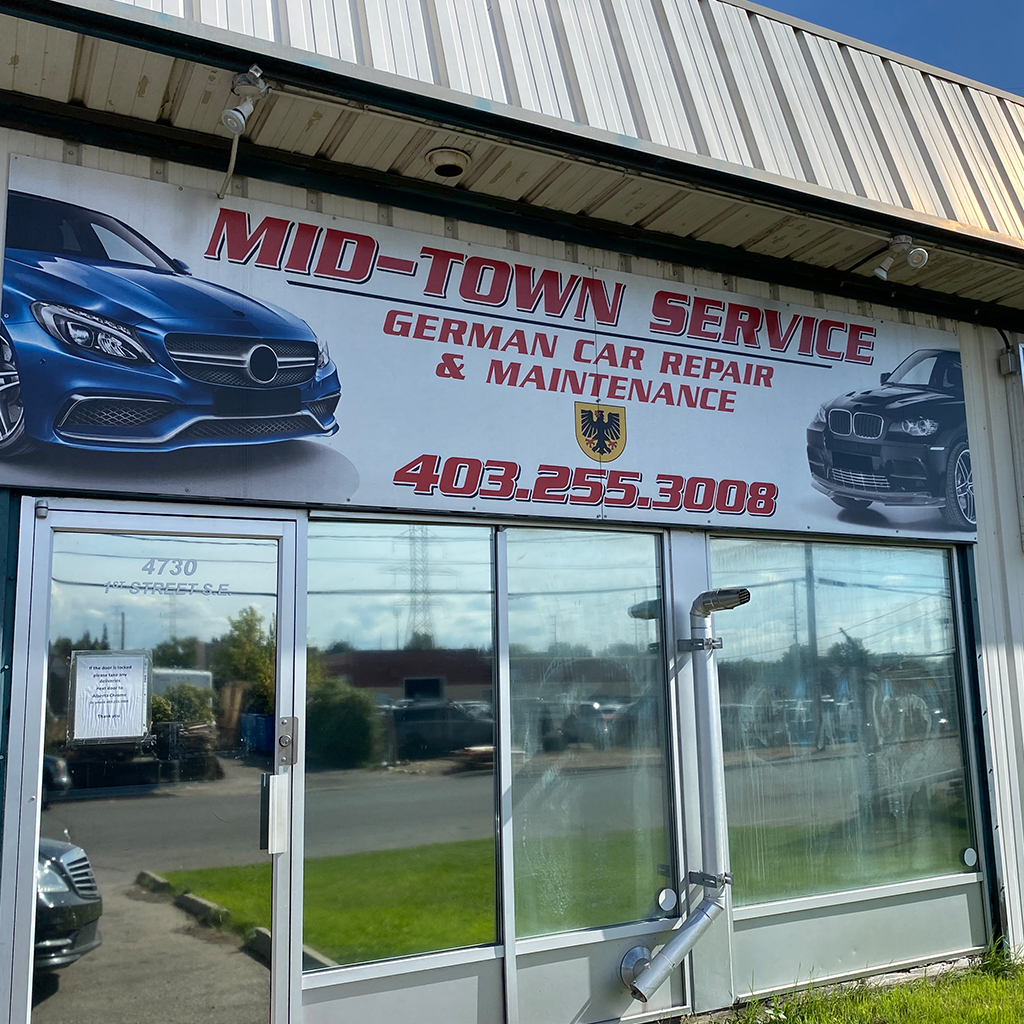 About Mid-Town Service
We Provide the Best Services to Our Clients.
At Mid-Town Service, we have proudly serviced German-made vehicles in Calgary for over 40 years. Founded in 1974 by George Scholl, we've grown over three locations, opening our doors to new customers along the way, but remaining a trusted business for our loyal clientele to visit for all their automotive needs.
We've moved into our 4th location at 4730 1st Street SE in 2006. Come visit us for the same exceptional service you've come to expect over the years.
We pride ourselves on "Fast Service, Quality Parts and Honesty on Repairs". Working with us means you don't have to keep overpaying at the dealership, and gives you access to reliable mechanics that can usually service your gasoline or diesel vehicle within a day!
We're happy to help and are open Monday through Thursday, 8:30 AM – 5:00 PM. All work is guaranteed. Come see us!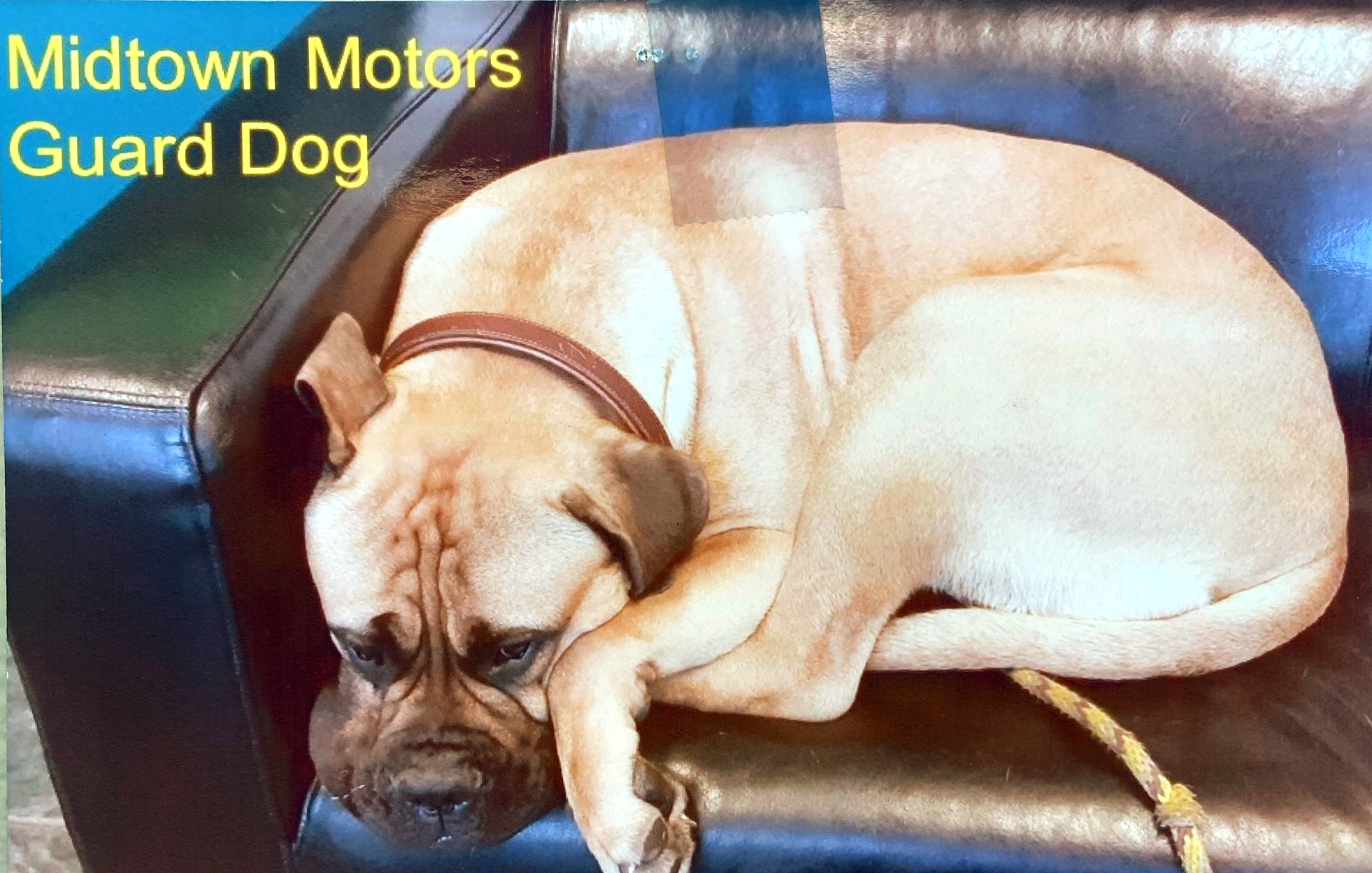 Guard Dog
Come by and meet our Security Manager, Ruckus. He is often found lounging in the lobby and overseeing the work from the comfort of his couch.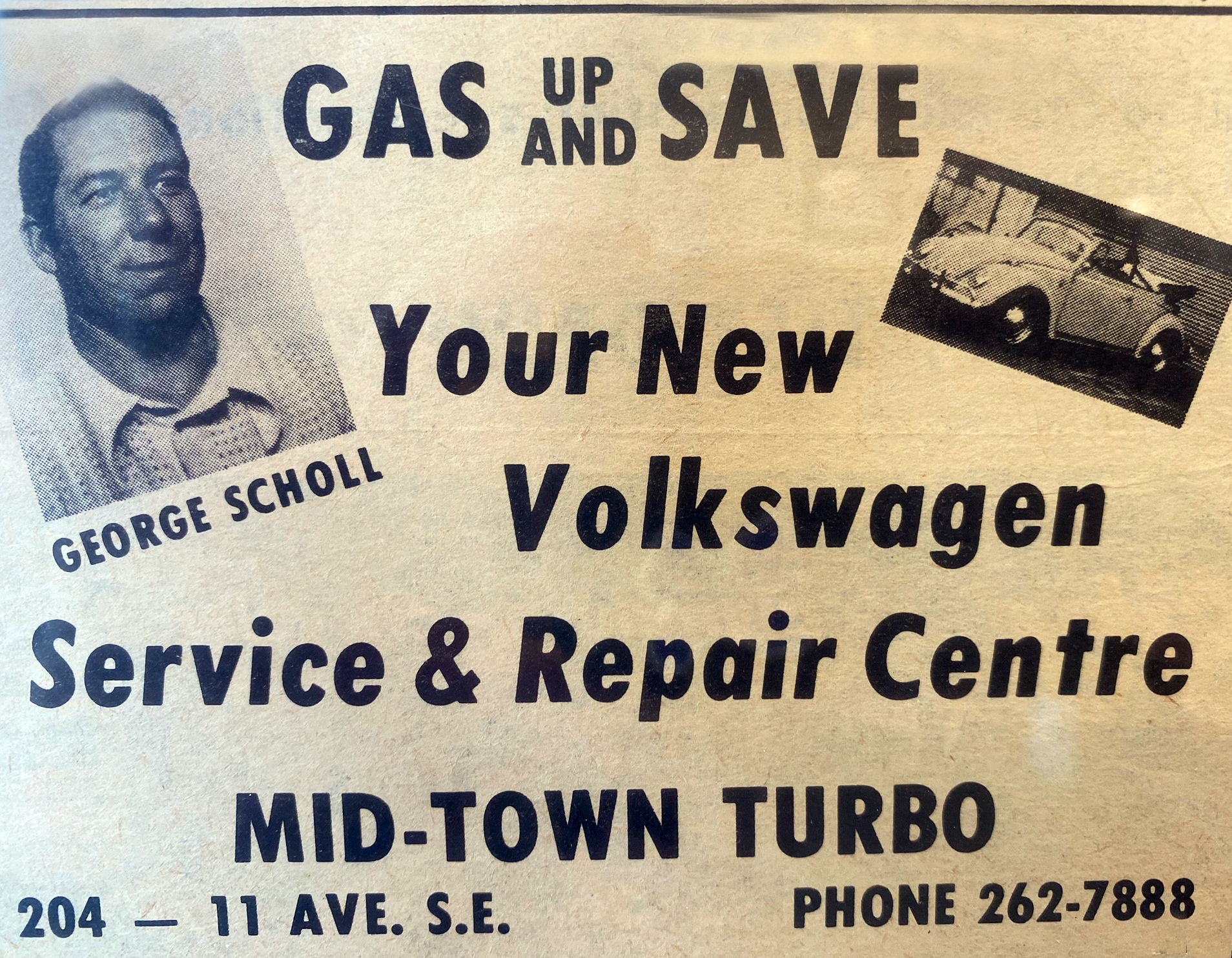 Newspaper Clipping
A newspaper advertisement was placed by owner George Scholl on July 18th, 1974.
Our Specialization
We Service Most German
Makes

and Models.